2010年 06月 25日
| | |
| --- | --- |
| Grossglocker Trophy 2010 -- At the scrutineering | |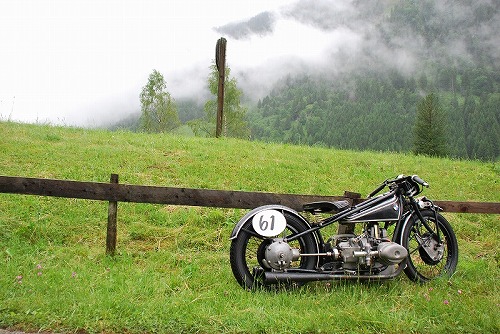 1923 BMW R23 Beautiful machine, I was not familiar with classic BMW's but fell in love with their simple but sophisticated figures.
これまであまり間近に見たことが無かったBMWのクラシック・ヴィンテージバイクですが、その独特の雰囲気にノックアウトされました。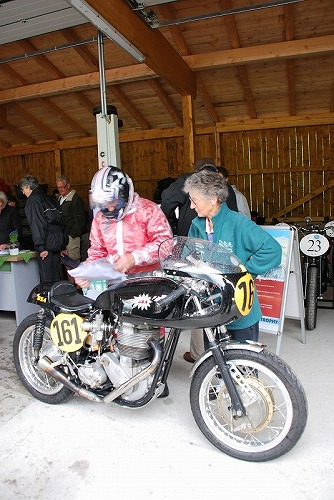 DBD34 Racer, the front brake is Ceriani one!? It must do a good job! And nice rear sets, too.
気合の入ったDBD,本番でも快走していました。さすが、伊達じゃないですね!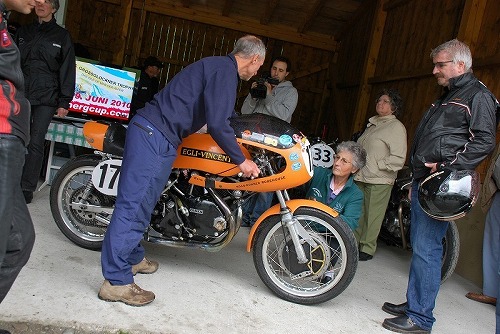 1968 Egli-Vincent Corsa I am wondering how good the handling is!
カフェレーサーの極みの一台。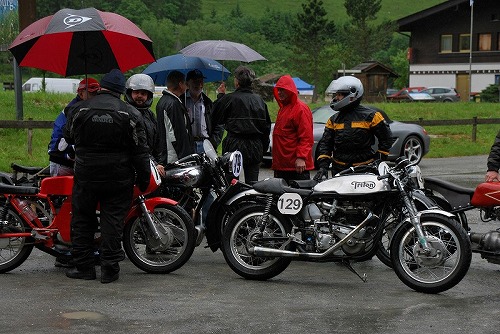 Racing machines in the raining.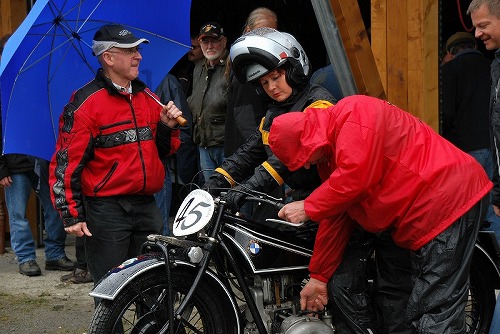 Kicking on behalf of her, a piece of the warmness.
旦那さんが替わりにキックしてあげてました。心があったまるシーンですね。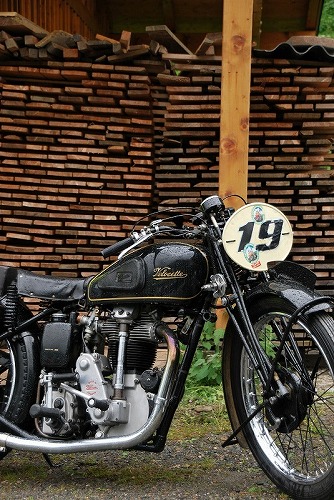 1938 Velocette KSS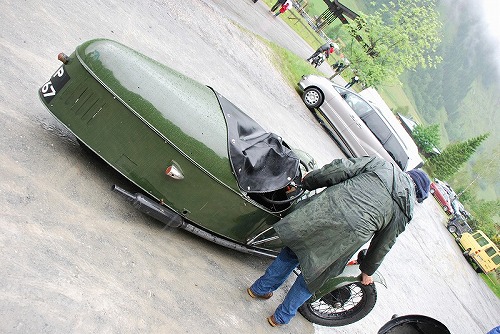 1930 Morgan Super Aero Isn't that heavy?? Actually Morgans were very quick on the race!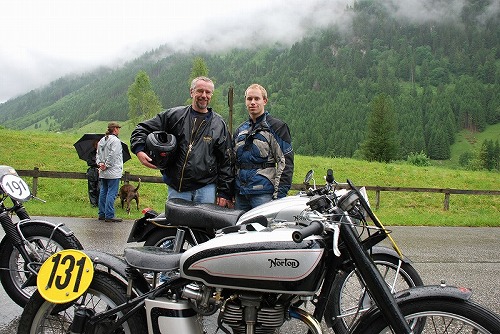 Mr Seifert and his son with their Norton Internationals, envy combination, isn't it? He explained his 1949 inter is one of the very early or even first DOHC inter to a privater according to the record, wow!
http://www.nortonmotors.de/index_Gb.htm
親子でノートン・インターナショナル、いいですねぇ。息子さんはコマンドーの方が好きそうな感じでしたけど・笑 手前のインターはDOHC化されてプライベーターに渡った最初期の一台だそう。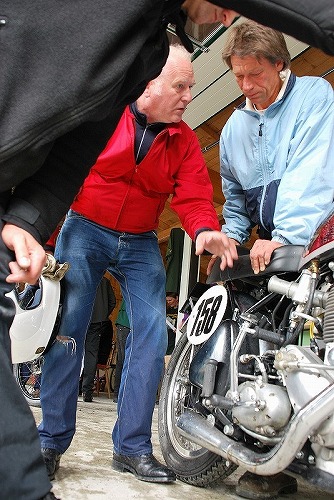 Inspector "I need to check the swinging arm bushes for play." Then Mr. Preston's Daytona lecture was started. :-)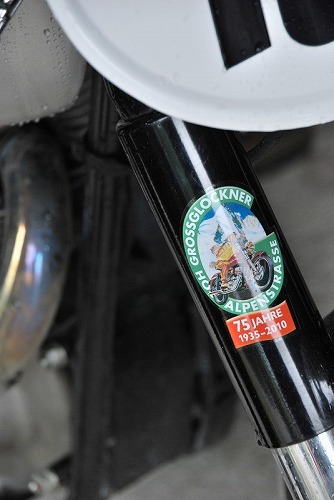 6T side car racer with the upgraded front brake!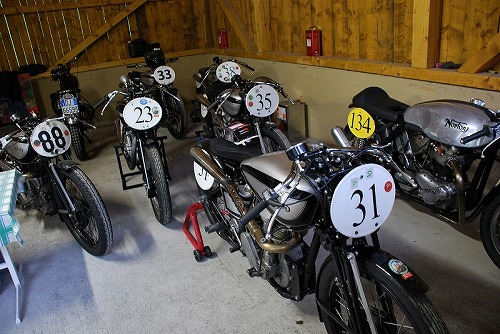 Nicely prepared Internationals. There will be a story about them in the end.
全て絶好調のインターナショナル達。最後に仰天の事実を大公開!?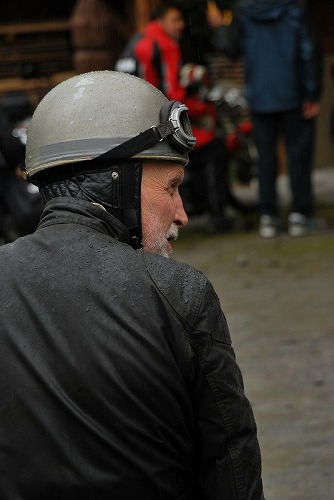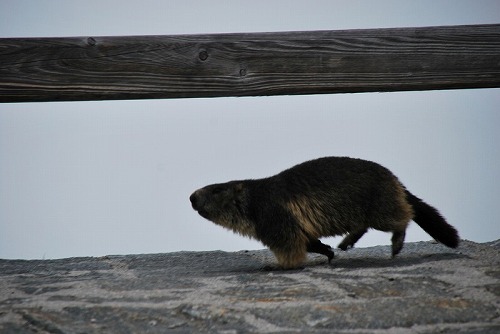 To be continued... Next story is about.....Marmot?
次回はこの動物、マーモット特集です。 お楽しみに!?