2010年 07月 08日
| | |
| --- | --- |
| Grossglocker Trophy 2010 -- The first hill climb -- | |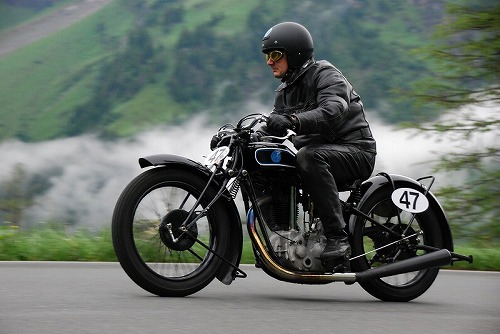 FN M67 1927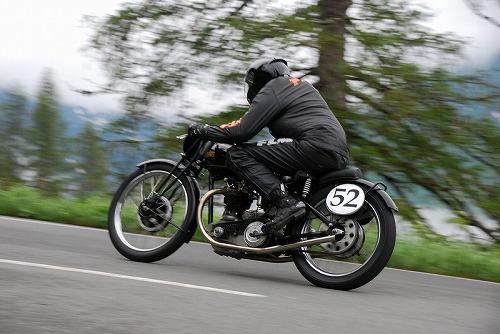 Rudge Ulster 1934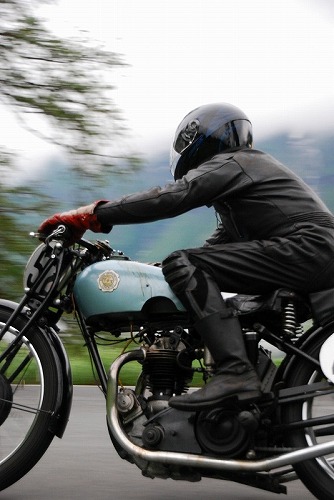 Standard DR 500 1931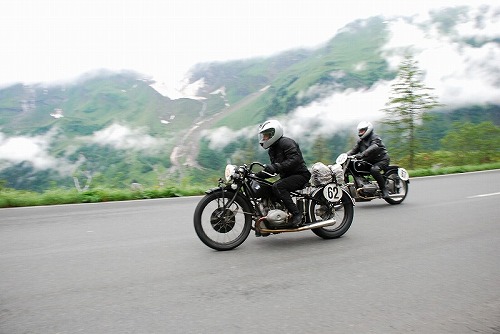 BMW R631929
BMW 51 R/S 1938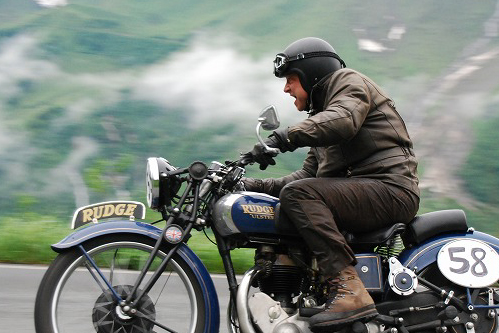 Rudge Ulster 1939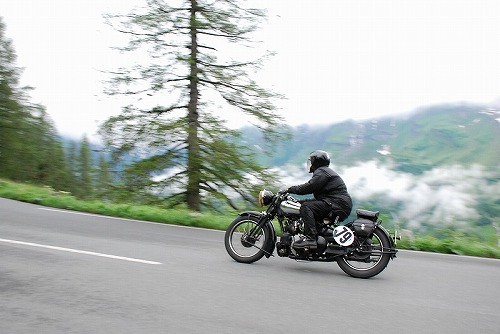 Brough Superior SS100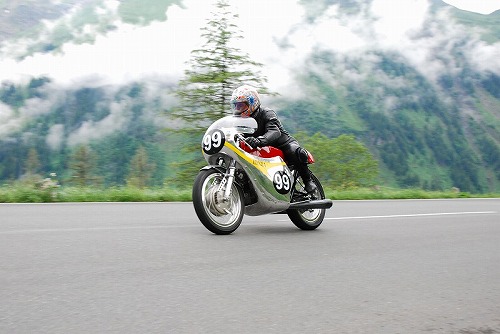 Honda CR77 1961
In the middle of the hill climbing, I heard something barking at the opposite of the road, there was a little fawn! The bambi kept singing and unexpectedly, started crossing the race course towards me! I really struggled myself if I should make me to get in the middle of the race course and warn the bambi or do nothing, but what if it stays there, a racer try to avoid and then mis-handle.... That moment must have been a couple of seconds but felt quite long time. I decided to pop into the road and stepped loudly, the bambi was probably very friendly and did not seem to have wariness so my loud stomp gave him a big shock (Good!) but his foot could not grip the man-made ground enough and slipped over! (OMG!) I made the situation bloody worse! A man and a fawn would have looked like playing in the middle of the road! But, luckily, his action was pretty quick and jumped back into the bushes, then soon after, a next racer turned out without knowing any drama between the bambi and me...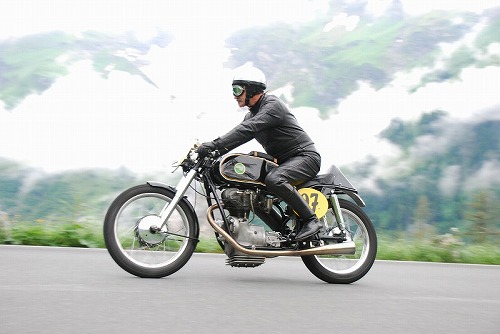 AWO 425RS 1953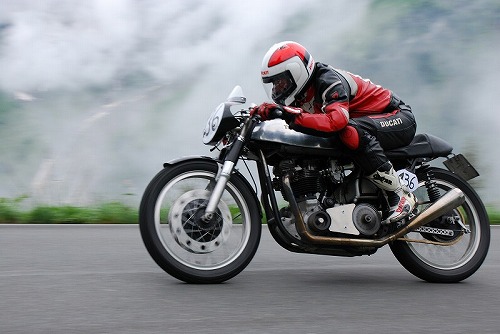 Triton Manx 1957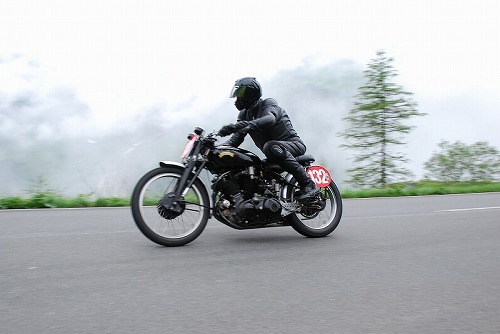 Vincent Black Lightning 1950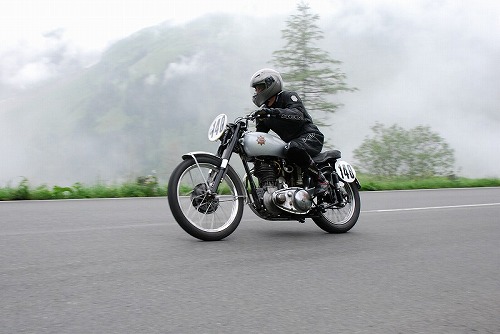 BSA GOLD STAR ZB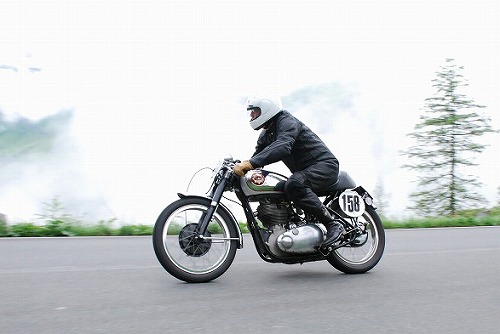 BSA GOLD STAR Daytona 1955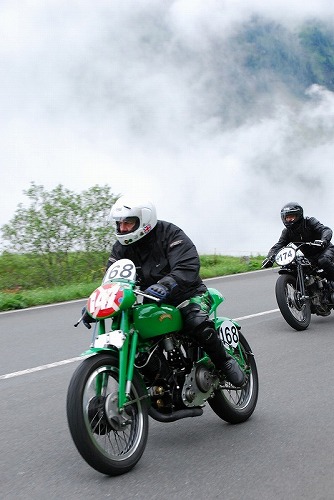 Vincent Racer 1952
Harley Davidson WR 1941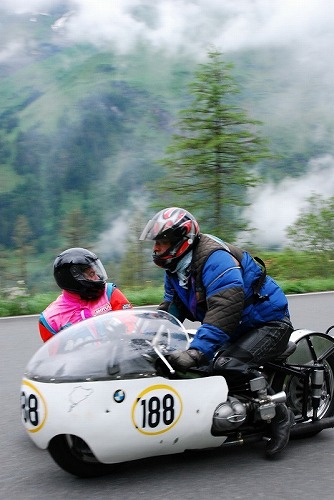 BMW R50 1960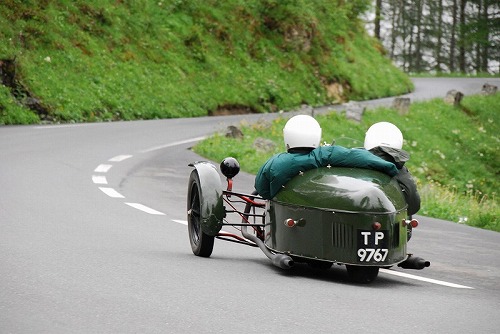 Margan Super Aero 1930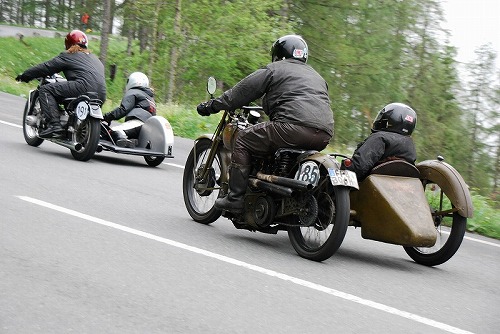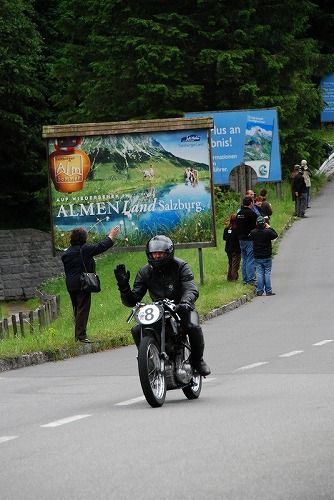 All racers got back to where they started and all faces looked absolutely fulfilled and people had waited there were praised the racers, thumbed up and were smiling everywhere. The scene made me quite emotional and I definitely will never forget it.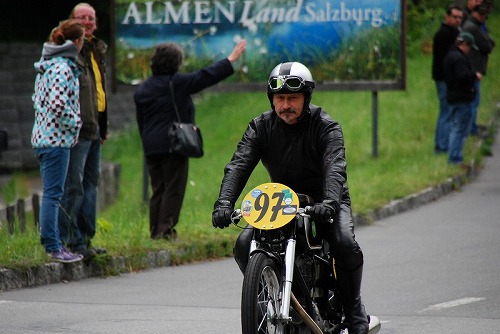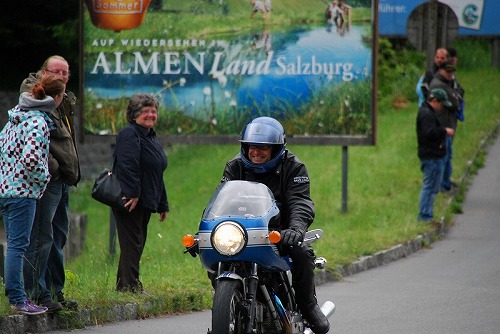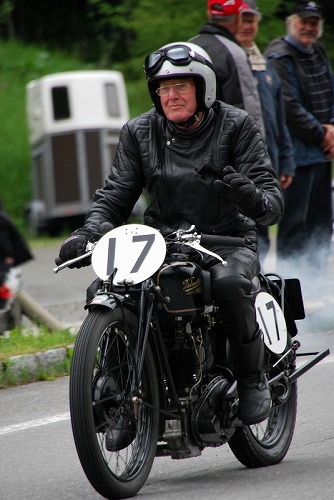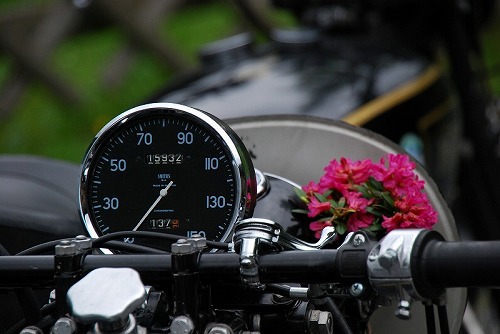 To be continued...