2010年 07月 20日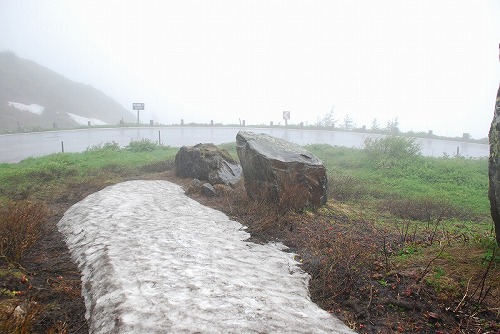 The curve no.7, you are supposed to be able to see a fantastic white mountains behind the U shape bend but... there was nothing!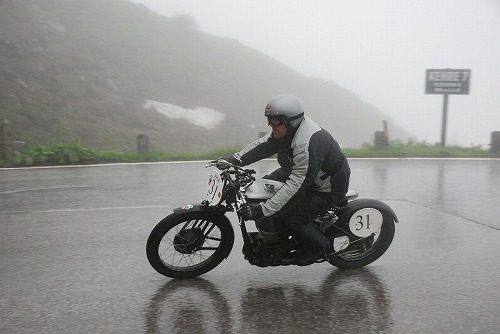 Norton M30 1937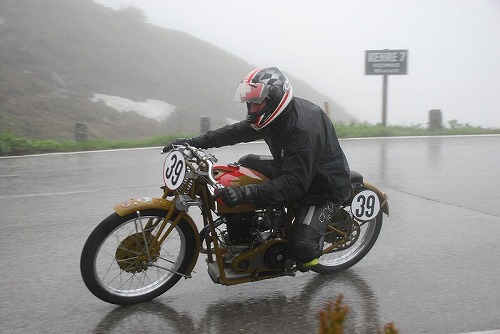 Motosacoche D50 1930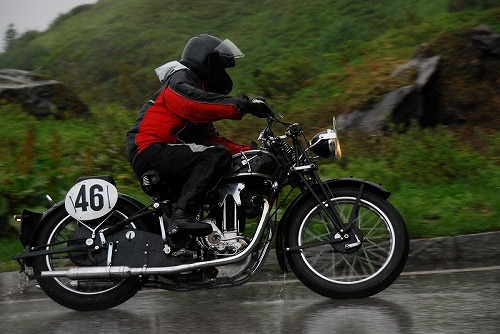 Sunbeam Model9 1932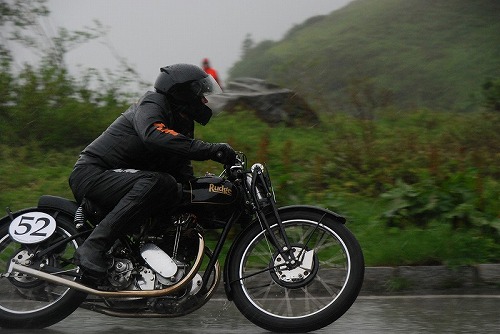 Rudge Ulster 1934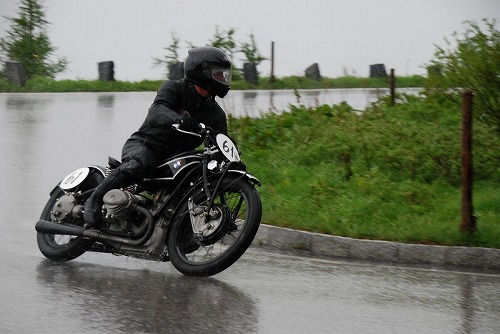 BMW R63 1929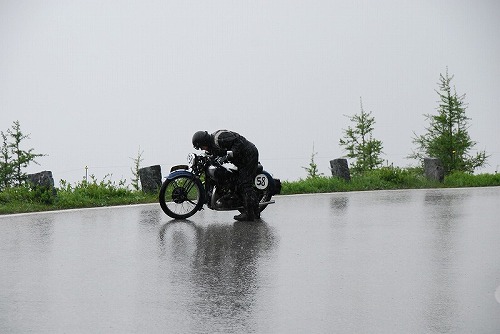 Engine stopped! I thought it may have been seized up in the worst case. Helped him to push his Rudge.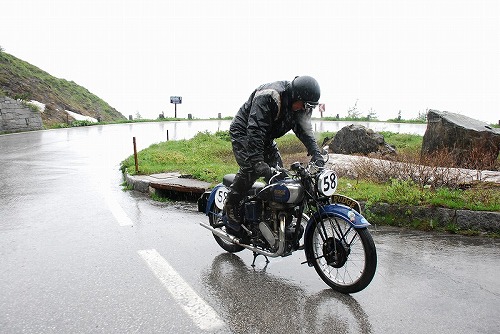 Kicking and kicking. You can not see how hard it was raining on this small photo but it was pissing down! His machine fired up after a short break and carried on climbing, phew. She must have been a bit tired of the high altitude? She is 71 years old!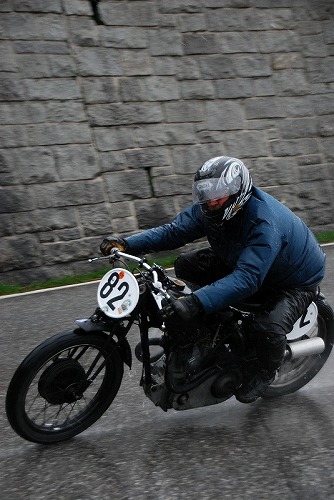 Rudge Leigh 1934 Despite the poor weather, some of the riders were very quick. Some modern bikes would be even beaten up!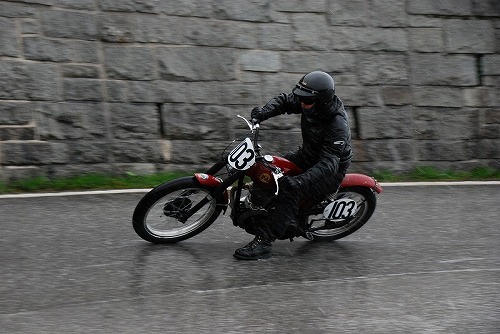 BSA ZB32 Competition Model 1949 He knew what he was doing! One of the fastest men at the event.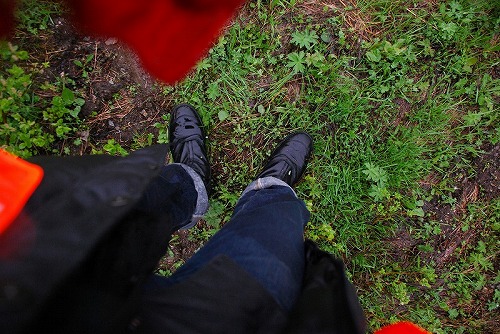 I could not be more wet... SOAKED! The 2nd run was cancelled in the middle due to the heavy snow at the top! The rain was transformed to snow even at my place towards the end.
Although that must have been one of the toughest situation to rider motorcycles, everybody seemed to be so proud of their-selves and fulfilled. Thank you for the riders who showed your happiness to my lens.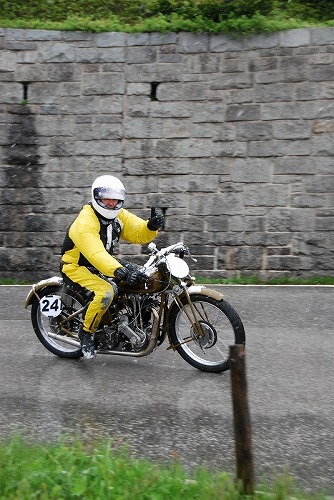 Motosacoche 414 Aport 1930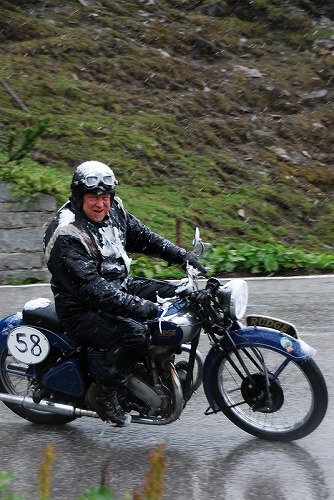 You are a drama maker!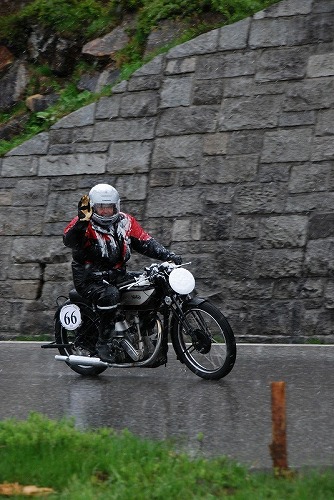 Norton Inter 1935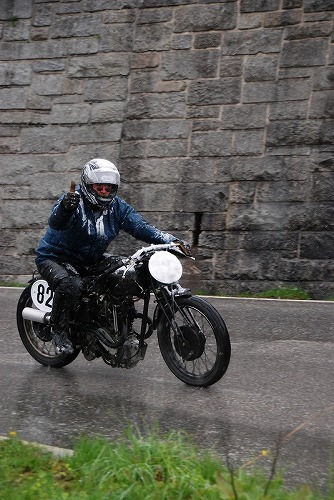 Thumbs up! Yes!